Never Let Me Go to open London Film Festival 2010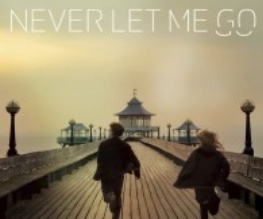 Last year the 53rd London Film Festival kicked off with the massively successful caper Fantastic Mr Fox. We're pleased to announce that the selectors are staying savvy this year, choosing Mark Romanek's Never Let Me Go to open the proceedings.
Never Let Me Go is an adaptation of the fantastic novel of the same name by Kazuo Ishiguro, and follows a group of school friends as they grow up in a strange, dystopian Britain. Without giving too much away, it explores the rather epic themes of genetic manipulation, modern morality and mortality, whilst focusing in on a tight and poignant story of three friends. It's got a fairly star-heavy cast – Keira Knightley, Carey Mulligan and Andrew Garfield (that's new Spiderman to you), and looks like it's set for success.
The full festival line-up will be unveiled at the Press Launch on Wednesday 8th September with the festival running 13th-28th October. Exciting stuff.
About The Author