New poster for John Cusack's The Raven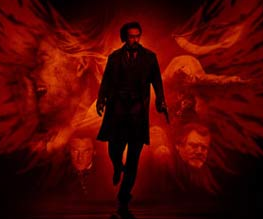 Anyone who's ever said they haven't dreamt about John Cusack playing Edgar Allan Poe is a damn liar. Not only was the star of High Fidelity born to play the Victorian Gothic poet, but, more importantly, THIS TIME HE'S TRACKING A MURDERER! A MURDERER USING THE STUFF IN HIS POEMS AS INSPIRATION FOR yeah it's going to be nonsense.
The release date – originally early this year – has been pushed back to April, which always bodes well. But, while we're waiting on another trailer showcasing Cusack's moody quiff and serious beard, here's a new poster:
WINGS! LIKE A RAVEN HAS WINGS!
If it helps, Alice Eve is in it, and apparently there's a point where she gets buried alive. Till then!
About The Author