50 Cent and John Cusack join Bruce Willis in The Prince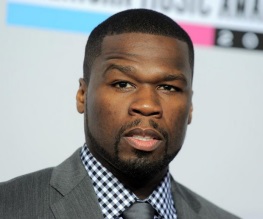 A long list of actors including Curtis 'I can't believe I'm still using this stupid name' Jackson and John Cusack have signed on for Brian A. Miller's new action thriller The Prince.
Miller, who only seems to make cop/gangster type action thrillers, has previously directed Jackson in Caught in the Crossfire and hard nuts Danny Trejo and Dave Bautista in House of the Rising Sun. However, The Prince looks to be his biggest name film to date, with Jason Patric starring as a retired mob enforcer whose daughter goes missing and Bruce Willis onboard as a regular Joe with a score to settle.
It's not yet clear what Cusack, Jackson or other new additions Johnathon Schaech, Gia Mantegna and Rain (he's a South Korean singer, apparently) will be up to, but we're betting it'll all involve a lot of guns and hiding behind cars. John Cusack must know by now that he really isn't suited to heavy action roles, so hopefully he'll be playing a barman or a fixer or something. And Johnathon Schaech? We're mostly interested in how he seems to have misspelt both of his names. He's in that Hercules thing with Kellan Lutz, so we assume he's going to be rubbish. Ho hum.
Are you excited about The Prince? Really? Well, someone has to be.
About The Author