New poster for Vincent Cassel's The Monk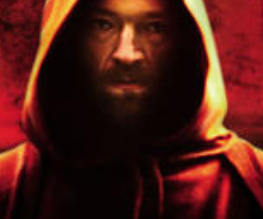 It's been said that a direct look from Vincent Cassel is as powerful as a similarly administered horse tranquilliser. For that reason, we suggest caution when approaching the new poster for his upcoming film The Monk. So gothic. So staring. So brimming with lusty potential.
Dominic Moll's The Monk is based on Matthew Lewis's 18th Century gothic novel of the same name, and tells the tale of a pious monk driven to madness by his own sinful desires. From what we've heard there are cross-dressing nuns, symbolic snakes, a bit with loads of crows and at least one hearty cry to the heavens – basically, nothing we don't like the sound of. This adaptation uproots the action to a sparse and scorching Spain, ensuring that all those forbidden desires pulse all the more heatedly…
To be honest, how often is it that we get our hands on a monastic thriller? Exactly. Roll on the 27th April.
About The Author