New Spider-Man movie will be 'Amazing'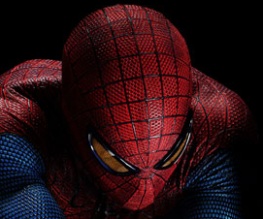 The long-awaited Spider-Man reboot is to be called The Amazing Spider-Man, in an homage to the web-squirting hero's first solo outing in 1963.
We've still got well over a year to wait until it opens in July 2012, but to keep fans going Marvel has just released the first image of star Andrew Garfield in full costume, complete with defiantly mechanical web-slingers! Oh god, we're so utterly psyched.
Look. He's so cool. Tobey Maguire couldn't look that cool if you gave him a transfusion of Keith Richards' blood, for heaven's sake. This, dear friends, is the future:
We're too busy working on fan-art to comment. Let us know what you think below!
About The Author