Oprah buys documentary Miss Representation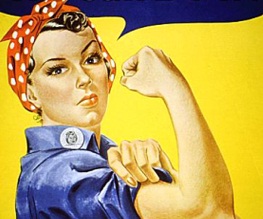 Oprah Winfrey's television network OWN has just acquired its eleventh documentary, Miss Representation. Writer/Director Jennifer Siebel Newsom managed to persuade some of the most influential powerhouses in America to talk about the disparaging portrayal of women in the media. Who'd she get? Only Gloria Steinem, Condoleezza Rice, Nancy Pelosi, Katie Couric, Rachel Maddow, Margaret Cho and Rosario Dawson. Hells yeah.
There's been various scandals about women in the media this side of the pond, mostly to do with the offside rule, and Jennifer Newson is pretty annoyed by it:
"As one of the most persuasive and pervasive forces in our culture, media is educating yet another generation that women's primary value lies in their youth, beauty and sexuality—not in their capacity as leaders."
The film is to coincide with a social change charity, with profits from the movie going to women's leadership programs.
About The Author