Oz: the Great and Powerful gets new IMAX poster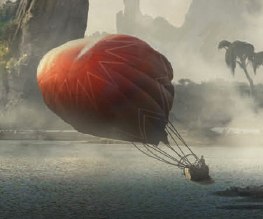 Oz: the Great and Powerful, Sam Raimi's long awaited prequel to Victor Fleming's The Wizard of Oz and his first film since 2009's Drag me to Hell is out on March 8th. To celebrate the release, IMAX has released a limited edition poster which aims to offer a glimpse into Raimi's fantastical world of Oz.
The film's production designer Robert Stromberg (who also designed James Cameron's Avatar and Tim Burton's Alice in Wonderland) used concept art from the film to create the image. He designed a whopping 24 sets for Oz: the Great and Powerful including the iconic Yellow Brick Road and Emerald City along with newly imagined locations such as the Dark Forest (which introduces Glinda the Good Witch into the story) the Whimsey Woods (where Oz meets Theodora) and China Town (whose inhabitants are made entirely of porcelain).
Check out the poster below (click to enlarge):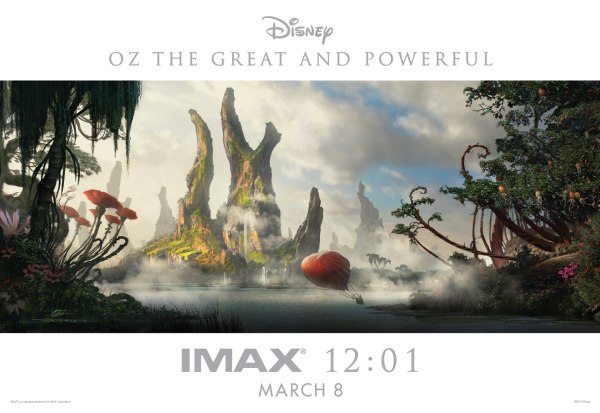 This has not been the first time Disney have whetted our appetites for Oz: the Great and Powerful with different artwork. The last poster caused a storm with Wizard of Oz fans, it depicted a frightening image of the Wicked Witch of the West in some sort of terrifying stage of pre-melting. But the exciting thing was we just couldn't work out which beautiful Hollywood starlet was hidden beneath her sickly complexion and sizable chin! Since then all has been revealed, but we wont give it away if you don't already know…
They say there's no such thing as a free lunch. And in this case there sure isn't, in the UK that is, because copies of the IMAX 12.01 Oz: the Great and Powerful poster were given out for free, but only in participating theaters in the US. Cheers IMAX.
About The Author