Paul Greengrass to direct cyberspy thriller The Director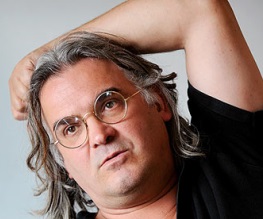 In order, we assume, to take his mind off the wait to find out if Captain Phillips will be nominated for any Oscars later today, Paul Greengrass has announced his latest project – a cyber-espionage thriller.
The Director is adapted from the yet-to-be-published book of the same name by David Ignatius, the Washington Post columnist whose novel Body of Lies was made into an indifferent Ridley Scott film six years ago. Here's the Amazon synopsis:
Graham Weber has been director of the CIA for less than a week when a Swiss kid in a dirty T-shirt walks into the American consulate in Hamburg and says the agency has been hacked, and he has a list of agents' names to prove it. This is the moment a CIA director most dreads.
Weber isn't sure where to turn until he meets a charismatic (and unstable) young man named James Morris who runs the Internet Operations Center. He's the CIA's in-house geek. Weber launches Morris on a mole hunt unlike anything in spy fiction—one that takes the reader into the hacker underground of Europe and America and ends up in a landscape of paranoia and betrayal. Like the new world of cyber-espionage from which it's drawn, The Director is a maze of deception and double-dealing— about a world where everything is written in zeroes and ones and nothing can be trusted.
We think this sounds TERRIBLE – indulgent airport thriller writing for sweaty men in synthetic polo shirts – but what do we know? Greengrass is probably about to get his second Oscar nomination.
Do you dig David Ignatius? Let us know below!
About The Author