Paul Thomas Anderson's The Master released next year?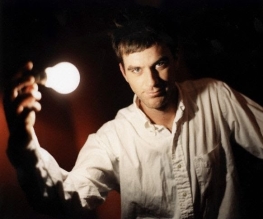 Paul Thomas Anderson (There Will Be Blood) has been steadily putting a cast together for his untitled Scientology-flick-but-it's-not-really-about-Scientology-but-it-really-is-about-it The Master, with Amy Adams and Joaquin Phoenix joining the cast in recent months. Filming has started and now we've heard that it's looking at a late 2012 release.
Speaking to the Vallejo Times-Herald, producer JoAnne Seller (no we don't understand why there's a captial A in her name either) also gave a few details on the film's content. Apparently it will be "a World War II drama" following the life of "a drifter" after the war. Not much to go on but Seller did deny the film had any connection with Scientology (for obvious reasons, they're as crazy as Opus Dei!).
With a belter of a cast featuring the aforementioned Joaquin Phoenix and Amy Adams, as well as Philip Seymour Hoffman, Jesse Plemons, David Warshofsky, Laura Dern, Lena Endre, Rami Malek and Madisen Beaty, we hope this film is as good as Anderson's previous ones. We certainly hope it wipes the smile of Tom Cruise's perma-grinning face.
About The Author