Pirates 4 Has Its Gold Stolen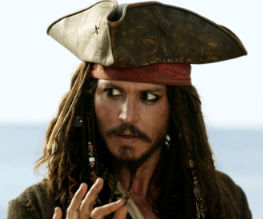 Pirates of the Caribbean: On Stranger Tides has had its budget cut! Pirates 4 will be made for a completely pathetic $200 million, rather than the juicy $300 million the last film, At World's End, had to play with. Disney's new chairman Rich Ross "wants to be mean and lean and cost effective," according to Pirates 4 producer Jerry Bruckheimer. Many scenes, including an action sequence set on a frozen river Thames, have been cut as a result. But Bruckheimer says of the removed scenes: "the audience will never miss them".
While at first this news may send a shiver down your timbers, we here at Best for Film think it may be a blessing in disguise. The last Pirates film, while enjoyable enough, was a bloated CGI-laden mess with too many "epic" action sequences. Maybe the budget cut will force director Rob Marshall to concentrate more on character and good plotting, rather then cramming in as much stuff as possible. Could Pirates 4 be as good as the original,  The Curse of the Black Pearl? We'll have to wait until next summer to find out!
Looking forward to Pirates 4? Let us know below!
About The Author