Nightmare On Elm Street 3D?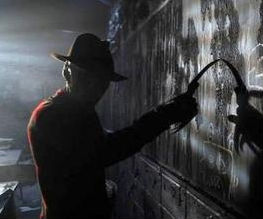 After one weekend the A Nightmare on Elm Street remake has made more than $30 million, and, like an inevitable storm of inevitability, a sequel is already being planned in… yes, you guessed it… 3D. The success of the new Nightmare on Elm Street film has got Warner Bros. distribution president Dan Fellman all in a lather:
"We don't have a story yet, but this is the largest horror opening in the April-May corridor, and it just proves there's a lot left in the franchise,"
The generally negative critical reception to Freddy's latest slasher adventure seems to have done nothing to harm ticket sales, and the brilliant opening weekend means Michael Bay's Platinum Dunes studio can start straight away on the next film. Producer Brad Fuller was keen to stress that a 3D sequel was not completely certain, but if writers  Eric Heisserer and Wesley Strick came up with an idea for a new film, "we'd be fools not to make it". With another $30 million up for grabs, they certainly would be.
How does a new Nightmare On Elm Street in 3D sound to you, horror fans? Let us know below!
About The Author