Pirates of the Carribbean 4?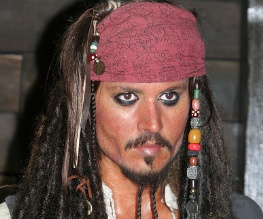 There are rumors floating around that the sexiest pirate on earth Jack Sparrow, will be making a return to our screens in a fourth instalment of Pirates of the Caribbean. Although Mr. Depp is said to have lost enthusiasm in the franchise ever since the departure of his creative partner, studio chief Dick Cook, talk of another prevails. Three-time pirate director Gore Verbinski has also jumped ship, which leaves the wind in the sails of Rob Marshall (Memoirs of A Geisha, Chicago). It's no shock therefore, that Pirates of the Caribbean: On Stranger Tides (the titles seem to get worse as the films do) is not a certainty.
Whilst the original Pirates of the Caribbean was one of Disney's greater works, it lost a substantial amount of novelty in Pirate's of the Caribbean: Dead Man's Chest. By the time we watched Pirates of the Caribbean: At World's End well, we were quite relieved that it also marked the end of the Pirates saga. In an interview with MTV, Depp said that he hadn't seen a script yet and didn't know what the storyline would be. With this in mind perhaps it won't go ahead after all – and let's hope it doesn't. Because let's face the facts Johnny, you might be the sexiest man alive but the Pirates of the Caribbean ship has sailed. A fourth film would sink it.
About The Author