Time travel, bisexuality and the Beatles: Jason Lee's directorial debut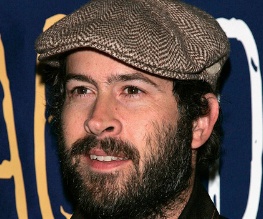 Jason Lee, star of debatably unfunny TV comedy My Name is Earl and not-so-debatably unfunny Alvin and the Chipmunks, has signed on to make his directorial debut next year.
Lee will direct an adventure comedy called Get Back, about two music fans who are transported back in time to the 1960s, where one becomes involved in a love triangle with John Lennon and Yoko Ono.
Skeptical? So were we, especially on the news that the illustrious producer of Daddy Day Care and Daddy Day Camp, Matt Berenson, is on board.
It's not yet clear whether Lee will star as well as produce, but the Bill and Ted-esque slacker music fan persona seems right up his alley, so we'd say the odds are pretty good.
Since the (blissful) cancellation of My Name is Earl, Lee has been busy, with parts in Kevin Pollak's thriller Columbus Circle and Kevin Smith's goofball comedy A Couple of Dicks, not to mention (shudder) Alvin and the Chipmunks: The Squeakquel . He's also got a live action skateboarding comedy series in the works for US cable channel Adult Swim.
For fans of Lee's zany sense of comedy (when he's not shamelessly collecting a paycheque in a poorly concepted children's film starring irritating squeaky-voiced rodents), this film could be something to look forward to. For those of us who would rather stab ourselves in the eye with a fork than watch an episode of My Name is Earl , it's a terrifying reminder that just about anyone can make a movie these days.
About The Author