Richard Todd OBE, 1919 – 2009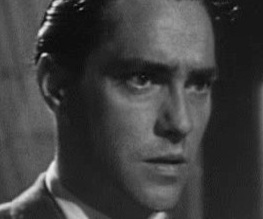 The actor Richard Todd, best remembered for his role as Wing Commander Guy Gibson in the classic 1955 wartime drama The Dam Busters, had died peacefully at his Lincolnshire home.
Todd, who played Robin Hood in 1952 and Rob Roy in 1954, was Ian Fleming's first choice to play James Bond in Dr. No, but a scheduling conflict caused the role to go to Sean Connery instead. Todd's cinema career began in 1949 with The Hasty Heart, a melodrama set during World War II which earned him an Academy Award nomination for Best Actor – an honour which didn't extend to his co-star Ronald Reagan. War films became a staple of Todd's, especially during the 1950s with classics such as D-Day the Sixth of June and, of course, The Dam Busters. Todd was a veteran of the Second World War – promoted to Captain, he participated in the D-Day Landings as a paratrooper.
Awarded an OBE in 1993 for his services to television and drama, Todd also had a wide-ranging TV and stage career with included Doctor Who, Silent Witness and countless Shakespearean roles. He is survived by one of his three sons and a daughter, Fiona.
About The Author