Sigourney Weaver to Star in Vampire Comedy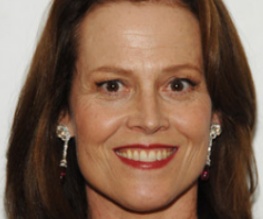 A film about vampires, you say? It's so crazy, that it just might work…
Yes, yes, we know, we're as sick of typing the word 'vampire' as you are of reading it. But this is the news dammit, and without the truth we have nothing. Apart from a lot of vampire films. Anyway.
It's been reported today that Sigourney Weaver is set to star alongside Alicia Silverstone and Krysten Ritter (of Confessions of Shopaholic non-fame) in a new modern twist on the vampire flick. The film will tell the tale of happy young vampire girls, happily chewing their way through innocent men everywhere. One day, a young buck comes along that makes the ladies question their immortality. Will there come a day when biting necks should bite the dust? When sucking blood starts to really suck? (Ok, so we're not in charge of their publicity, but we freakin well should be.)
Still, Sigourney Weaver is an interesting string to the vampyric bow, and it'll be nice to see Alicia Silverstone back on our screens.
About The Author