Spacey To Star In Chinese 'Inseparable'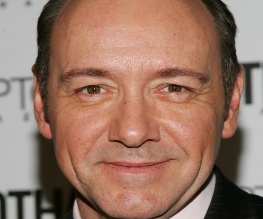 It's not often that you see a serious Hollywood A-lister signing on to star in a local Chinese production, but hey, when has Kevin Spacey ever done anything except what he damn well pleased?
Spacey is set to play an American expat in a film entitled Inseparable, where he meets a young man (Daniel Wu) whilst in China. They become friends through their shared troubles of work, home and everything in between and as far as we know, black comedy ensues.
The film is being directed by relative unknown Dayyan Eng, who is originally from the US but currently lives in Bejing. The script is completed, and will begin filming in South China later this month.
According to Variety, this is the first time that a wholly local Chinese film production has starred a truly 'high profile' actor, and we're excited to see what made Spacey take a chance on this project. Watch this space, we'll update you with further plot developments as they're released but hopefully what got Spacey all het up will make us foam at the mouth with anticipation too.
About The Author