Submarine trailer finally online!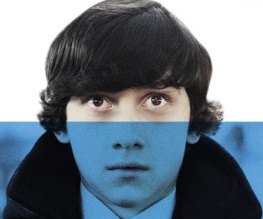 After hearing so much about Richard Ayoade's directorial debut Submarine, we're happy to announce that the trailer is finally online. We've been teased with rave reviews ever since Sundance, with Slashfilm describing it as having "The quirk of 'Juno,' the whimsy of Gondry, the light-heartedness of Wes Anderson, the melancholy of '500 Days of Summer'", and the Telegraph announcing "It's not just that Submarine is delightful, assured work: Ayoade has shown a path to fledgling British film-makers, proving it's possible to stick to one's guns with personal, uncompromising films".
Submarine looks set to be a hipster-esque, tongue firmly in cheek comedy for those who like their love stories with a bitter hit of reality. Set in Wales in the '70s, it follows a 15-year old boy who has two objectives: to lose his virginity before his next birthday, and to stop his mother (Sally Hawkins) from leaving his father for a motivational speaker (Paddy Considine). Check out the trailer below:
Without sounding too gushy, it genuinely does look brilliant; self-assured, funny and moving with characters that are horrifyingly resonant for the 15 year old lurking within us all. We've got high hopes for Submarine, but we'll just have to keep our fingers crossed till its release on the 8th March. What do you make of it?
About The Author