Taken director wants Sean Penn for shooter thriller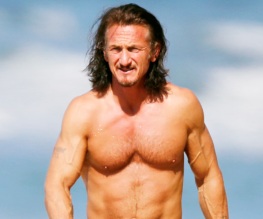 Following his successful steering of Liam Neeson into the second stage of his career as bad ass action hero and multiplex leading man, Taken director Pierre Morel is in negotiations to direct Sean Penn in action thriller Prone Gunman. The project is to be produced by Joel Silver and Andrew Rona, based on a Jean-Patrick Manchette novel. Penn would be cast as an international operative who is betrayed by his organisation, leading to a game of (armed) cat and mouse around Europe. Sound familiar? Two words: Bourne and Identity. It's sure to be a hit.
As to why Penn would want to follow in Neeson's footsteps now, well what else would he do? He's done teenage angst (Fast Times at Ridgemont High), played the Woody Allen romantic lead (Sweet and Lowdown), gone disabled (I am Sam), gay (Milk), gangster (Mystic River), bagged a couple of Oscars (the aforementioned two), but we cannot remember an authentic action leading man role. Can you?
Meanwhile, big Liam has just wrapped up production on a film produced by the same people behind Prone Gunman. Silver Pictures just finished production on Non-Stop, a thriller (yawn) starring Neeson and Julianne Moore. This will be about an air marshal who must spring into action on board an international flight. Didn't some thrillers used to be about stuff that could happen to normal people?
Have you ever been betrayed by your international organisation and gone on the run in Europe? Has your international flight ever been the scene of air marshal action? LET US KNOW
About The Author