The Muscles from Brussels is Back!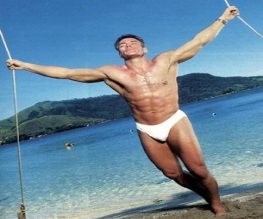 The one, the only, Jean-Claude Van Damme has been confirmed to play one of the main villains in the next instalment of The Expendables. It seemed as though they had forgotten nobody in the first legendary mish-mash of manliness, even bringing the Governator briefly back from retirement, but the muscles from Brussels was dearly missed. Sylvester Stallone has been toying with the idea of bringing him on board for a while and even went about building up their relationship by poking fun at him via his Twitter account for "not being man enough" to take on the shoot (translated into non-muscle this is as close to a love letter as you're ever going to get from Stallone).
Stallone himself is undecided as to whether he will direct the epic action movie claiming that he may prefer to concentrate on his acting (or running around blowing shit up and muttering an indecipherable mantra of testosterone).
After bringing back action movies is Stallone attempting to bring back Van Damme?
About The Author