Tom Hanks to star in WWII epic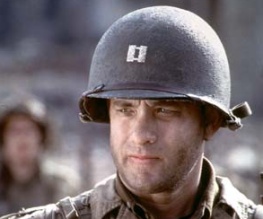 Tom Hanks, beloved star of Joe Versus the Volcano, is rumoured to be starring in an upcoming film adaptation of Erik Larson's non-fiction bestseller, In the Garden of Beasts. We all know Hanks loves being involved in things about WWII (Band of Brothers, Saving Private Ryan) so this project seems like a good fit for him. And perhaps it will help him to win back some credibility after Larry Crowne. Nothing like a bit of war drama to get your career back on track!
In the Garden of Beasts tells the true story of William Dodd (who Hanks is set to play), America's ambassador to Berlin in the early 1930s. Initially, Dodd and his daughter Martha were sympathetic to the German government – with Martha conducting affairs with members of the Gestapo. As time progressed, however, the Dodds became more and more aware of the atrocities being committed by the Nazi party. At this point they probably started telling Hitler that they couldn't come to his parties because they were washing their hair, and Tweeting about how uncomfortable all those state functions were getting (#awkwardsilences).
This project will probably be Oscar fodder, but it sounds like an interesting story and we do like Tom Hanks. He seems like a stand-up guy and he was – after all – brilliant in Big. What we're curious about is who will be playing his daughter, Martha. Miley Cyrus? Meg Ryan? Carey Mulligan? It will probably be Carey Mulligan.
About The Author