Vera Farmiga and Alan Arkin in Talks for Modern Romeo and Juliet Story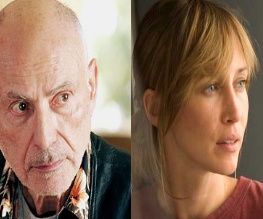 Hey, you know what cinema really needs? A FRESH TAKE on a SHAKESPERIAN PLAY. We never get bored of those, right? After we saw Gnomeo and Juliet last year we went out and rented 10 Things I Hate About You, She's the Man and Romeo Must Die. It was quite an evening.
Which is why we're excited (excited? Is that the word we're using?) to see that Alan Arkin and Vera Farmiga are in talks to do The Locals, a "fresh take" on Romeo and Juliet. The fresh take being that instead of feuding families we have feuding… races. Yeah, really.
Set in the Bronx, The Locals will tell the story of feuding Jews and Italians, and the inevitable love story that gets caught between. It'll be interesting to see how they pull this one off without offending either party. Writer/Director Sue Kramer has explained the choice by noting "These two cultures have so much in common: love of gab, love of food, they talk with their hands, and they feed you with guilt." So that explains that then.
Although the concept feels iffy, we are interested in seeing what kind of chemistry Arkin and Farmiga have together.
What's your favourite "fresh take" on a Shakesperian play? Is it She's the Man? It's She's the Man, isn't it?
About The Author