Stephen Fry to host the British Academy Film Awards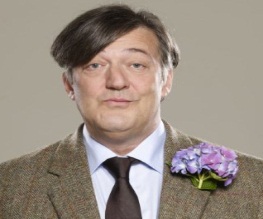 After presenting the show from 2001 to 2006 the walking talking encylopedia is back to charm us all with his wit and dashing dress sense. After a six year gap, it doesn't seem like Fry has forgotten his enthusiasm, "I had a marvellous time presenting the Film Awards for the first six years of the century. Hard as it may be for some characteristically sceptical Britons to believe, the BAFTAs have real kudos, reputation and cachet all over the world of film-making and I, old as I am, never cease to be shamelessly glamorised by the sight of so many legendary names who come every year as nominees and presenters."
He's replacing Jonathon Ross, who has presented the star-spangled award show since Mr Fry's departure. Apparently there's no bad blood between the pair, as Ross mentioned, "I have thoroughly enjoyed doing the Awards for the last five years and it is absolutely the right time for a change. I wish my old friend Stephen all the best and I'm sure he will do a fantastic job." Secretly he's seething.
Fry has equally announced his glowing admiration for Ross, "The adorable Jonathan Ross has done a magnificent job since I last hung up my bow-tie and boxed my patent leather pumps, and I am honoured and pleased to return to the lectern and host what I am sure will be an evening of squeals, surreally weird acceptance speeches and genuinely exciting surprises and pleasures."
We certainly hope so. The ceremony will be broadcast on Sunday 12 February 2012 on BBC1.
About The Author