Will Ferrell Tops Overpaid Actors List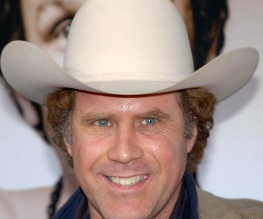 Confirming what we all suspected – that his glory Anchorman days are truly over – Will Ferrell has topped Forbes' list of the most overpaid actors in Hollywood.
Ferrell zoomed up from number 9 on 2008's list to take this year's top honour, after his abysmal summer release Land of the Lost fell well and truly on its face. The movie grossed a meagre $64 million worldwide, coming in a good $36 million below its budget.
Once king of the Judd Apatow-esque bromance comedies, Ferrell's releases since the brilliant Anchorman: The Legend of Ron Burgundy have been increasingly disappointing. Forbes now estimates his films only earn back $3.29 on average for every $1 paid into his bank account. Ferrell currently makes roughly $20 million a picture.
He was closely followed in ridiculously overpaid-ness by Ewan McGregor, who's currently starring in yawnfest biopic Amelia. So far, the film has made only $13 million at the box office, which is not so great when it's got a budget three times that. Tom Cruise, Leonardo DiCaprio and Eddie Murphy rounded out the top five.
Surprisingly, the only woman to make the top 10 was Drew Barrymore at number seven, which suggests women are either earning less overblown salaries in Hollywood or they're actually living up to their press. This year, anyway – 2008's esteemed honouree at number one was Nicole Kidman. Obviously studios have wised up to the fact her face looks like it's been cryogenically frozen in 1997 and lowered her wages accordingly.
With Ferrell's facial muscles still seemingly mobile, though, it seems we'll just have to face the fact that he's sadly no longer funny. Ah well, we'll always have a well-watched DVD of Old School to remember the days of yore.
About The Author