Brie Larson set to star in Judd Apatow's Train Wreck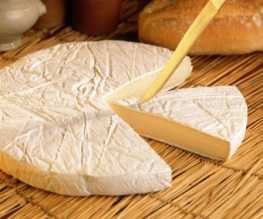 Brie Larson, the soft cheese who has somehow become a popular actress despite being covered by a thin layer of mould, is reportedly considering a role in Judd Apatow's forthcoming flick Train Wreck.
Larson, who's best known (at least by us) for fronting The Clash at Demonhead in Scott Pilgrim vs. the World and being Jonah Hill's love interest in 21 Jump Street, as well as going really nicely with grapes, would be starring opposite Amy Schumer and Bill Hader. Plot details are being kept very quiet at the moment, but we can presumably cling to the fact that there'll be loads of tits and weed.
On top of her mild, creamy rind and substantial background as an actress (not contenting herself to comedy roles, she recently starred in the critically acclaimed drama Short Term 12) Larson has had some success in the world of music. This could hint at her role in Train Wreck, or it could simply be a reflection of the rich cultural background of the historic Brie region – Alexandre Dumas père, Matisse, Jean de la Fontaine and rapper Kamini all hail from Aisne, one of the départements which can claim part-ownership of Brie's heritage. We have a strong suspicion that this'll just the stepping stone Brie needs to boost herself into the A-list; we just hope she doesn't go all Hollywood and start being pasteurised, because everyone knows Brie de Meaux is the best.
Did we drag that joke out for a bit too long? Probably.
About The Author