Will Rachel Weisz join Oz The Great And Powerful?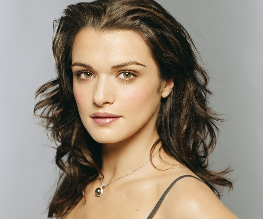 Jeepers, with all the Oz adaptations swooping about like excitable flying monkeys its difficult to keep track of who's involved with what. Flicks currently on the cards include Drew Barrymore's Surrender Dorothy, Warner Bros' The Wizard Of Oz, an adaptation of the musical Wicked and now Disney's Oz The Great And Powerful has been beefed up by the addition of the beautiful Rachel Weisz.
Directed by Sam Raimi, Oz The Great And Powerful already has serious star-power behind it with James Franco and Mila Kunis both on board to play Oz and The Wicked Witch of the West respectively. Weitz will apparently join as Evanora: The Wicked Witch of the East (West-y's sister, for those in the know). The only big parts left to fill now is that of Glinda; The Good Witch of the North and, of course, Dorothy. But judging by the aesthetics of the Wicked sisters, we reckon its fair to say they'll both be fairly easy on the eye.
Anyone you'd prefer to be Raimi's good girls? Spill your word noise…
About The Author