Zombie Pride and Prejudice director announced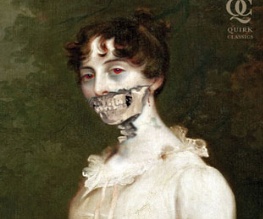 Following the news that Natalie Portman is producing and starring in Pride and Prejudice and Zombies, Seth Grahame-Smith's adaptation of Jane Austen's classic, we now have news of a director for the film.
David O. Russell will be directing the comedy-horror as well as writing the screenplay. He recently directed The Fighter with Mark Wahlberg and Christian Bale so working on Pride and Prejudice and Zombies will be an exciting change for him.
As re-makes of Pride and Prejudice have pretty much been exhausted, we're looking forward to this new take on the classic but we're still keeping our fingers crossed in the hope of a flesh-eating Colin Firth.
About The Author