Teen Wolf re-make cast announced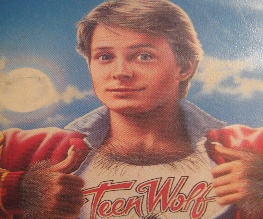 We already know that nocturnal fanged creatures are in this season. After the success of Twilight and its vampires, and as we look forward to Benicio del Toro's performance in The Wolfman, it was inevitable that the 1985 Teen Wolf would get a 21st Century makeover.
The film, which originally starred a nerdy, hoop-shooting Michael J. Fox, is to be developed as a TV series. Producers have said that it will have a "greater emphasis on romance, horror and werewolf mythology."
Tyler Posey (Brothers and Sisters and Smallville) will play the wolf-bitten lead role of Scott Howard. Crystal Reed (Hard Times) will play the high school hottie, Tyler Hoechlin (7th Heaven, Road To Perdition) will play the antagonist, and newcomer Dylan O'Brien will debut as the best friend.
The series is currently at the pilot stage but who knows? If it's successful perhaps we'll get to see a cameo of Michael J Fox returning to his lycanthropic ways…
About The Author