Neds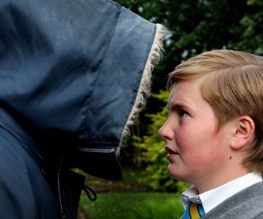 John McGill doesn't want to turn out like his brother. Whilst Benny spends his time getting into fights, covering his territory and prowling the streets of Glasgow looking for anyone foolish enough to catch his eye, angel-faced John knows that secondary school will be the beginning of his journey to success. Smart and determined, he believes that if he keeps his head down, he can stay out of trouble. But the problem with this place, he soon discovers, is that if you don't have any allies, everyone's an enemy. School is frustrating, his attempts at friendship with a middle-class boy are scuppered by snobbish parents and the only respect he does command is entirely due to his big brother's reputation. With teenage tension bubbling all around him, his ambitions slipping out of reach and his family life a mess, John begins to wonder why he shouldn't take back control. And with fear being the only source of power in a place like this, it soon seems that Benny's methods aren't so foolish after all.
In essence, this is a film about growing up; the frustration of youth and the animal need to cast about for control.The neds – the Scottish equivalent of our own lovable chavs – are brilliantly cast; pale, unhealthy and genuinely frightening; we cannot blame John for trying to forge allegiances when they comes his way. And, as with any gang culture, there is genuine loyalty at the heart of their explosive anger; a sense of understanding that draws these boys together. With so much chaos in the world around them, its easy to see why the simple rules of territory appeal – they are filled with passion, with anger and, overall, a sense their own powerlessness. Why not forget about everything and fight, eh? Conor McCarron is fantastic as John; a boy who transforms from a shy young intellectual to an embittered, rage-filled hooligan, his anger made all the more explosive by his awareness of his fall from grace.
Mullan has done a great job of conveying the suffocating frustrations of youth of 70s Glasgow, but it has to be said that the impact would have been much greater with more careful editing. The film is half an hour longer than it needs to be, indulging in bizarre dream-sequences presumably meant to add edge, but which actually just dilute the reality of the central plot. The ending too is strangely fanciful; it sits uncomfortably with the no-nonsense attitude of the rest of the film and makes it seem like Mullan couldn't decide whether to make real-life account or an allegorical yarn, so he simply mashed the two together.
There are moments of genius within his decisions – setting a grim gang fight to a cheerful soundtrack of Cheek To Cheek adds a wonderfully dark comic edge to the proceedings, forcing us to distance ourselves from the action and really see this adolescent madness for what it is. Like many great moments in this film, it's a compelling insight into the psyche of the frustrated youth, whilst keeping us firmly on the side of logical spectator. It just needed a few more moments like that, and fewer moments where John wrestles a dream Jesus. Seriously.
About The Author