The Snowman's Lost Carrot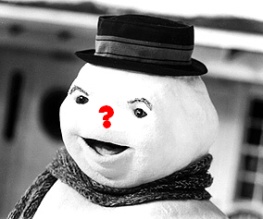 Set in the back streets of Brixton. This is the story of Mwansa a girl from Gambia who has never seen snow and lives with her family on the 45th floor of a tower block in Brixton.
The snow that falls happens on Xmas eve and Mwansa knows she has to build a snow man on the green on her estate, But when Mwansa does not know is this will be no normal Snowman
Mwansa gleams at the site of her snowman with a hand made smile and a big Carrot for a nose.
But happiness turns to despair when that night the Carrot goes missing and so starts an Adventure for Mwansa to find her snowman's missing Conk.
Along her travels Mwansa will meet Eric the unemployed Kentucky Chicken Box collector. Cecil von mustard the lonely astronaut wannabe. Mwansa will travel to such places as the Jewish Santa community centre and Russian reindeer help centre.
The plot will have you laughing and on the edge of street as Mwansa needs to find this carrot before the snowman melts in to obibvion,
If you are going to see just one film this year then watch this one
" Happy Christmas "
By Michael Borella
To vote for The Snowman's Lost Carrot, click the "facebook like" button at the top of this page.
Back to Write Christmas

About The Author