Cheat Sheet: Ben Affleck

Name:

Benjamin Géza Affleck-Boldt

Date of Birth:

15 August, 1972

Place of birth:

Berkeley, California (USA)

Special moves:

Acting, writing, producing, directing, having children with Jennifer Garner, being the most successful Hollywood failure of all time

Films include:

Argo, The Town, Gone Baby Gone, Pearl Harbour, Good Will Hunting, Dogma, Shakespeare In Love, Armageddon
What you probably already know:
Ben Affleck is the talk of the town this week, thanks to the fact that Argo – a film which he both directed and starred in – took home the Best Film at the Oscars 2013. Despite the fact that the Academy snubbed him in the Best Director category. However many of you will also be well aware of the fact that this isn't Affleck's first golden statuette – he and Matt Damon also bagged the award for Best Original Screenplay for their work on Good Will Hunting, way back in 1997.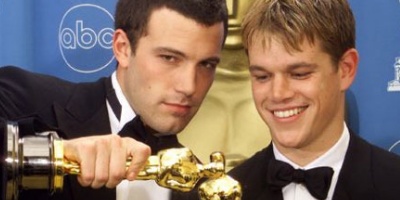 Ben Affleck has starred in a plethora of movies, including everything from all-American disaster flicks (hello Armageddon) and rom-coms (Jersey Girl, He's Just Not That Into You) to lukewarm superhero movies (Daredevil) and iconic comedies (Dogma). However he's come under fire on more than one occasion – both literally and metaphorically for his performance in Pearl Harbour. Which inspired the Team America song 'Pearl Harbour Sucks', featuring choice lines such as 'I need you more than Ben Affleck needs acting school – he was terrible in that film'.
Ouch.
What you probably don't know:
Ben Affleck began his career, like so many actors, as a child star, appearing in a series of made-for-television kids movies and the now-iconic film School Ties, in which he and Matt Damon played discriminatory bullies against Brendan Fraser's Jewish character. And, from this moment onwards, Ben found himself struck by the fear that he would forever be typecast as the nasty jock character:
"I was constantly told I was too tall, looked wrong, could only play bullies and would never be a leading man."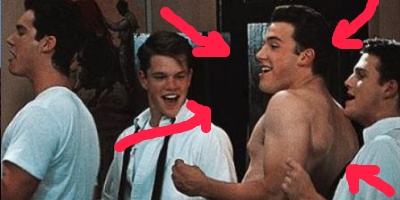 But, at the very least, the film helped him cement his friendship with Matt Damon – who Ben would later, after an unnamed appearance on Buffy The Vampire Slayer, go on to write and star in Good Will Hunting with. Cue massive critical acclaim, an Oscar win and global fame – no wonder Ben, like so many stars (think Britney Spears and Lindsay Lohan) lost his way…
"When we went from nothing to winning Oscars for the script of Good Will Hunting, it was as if all my dreams had come true. I was 25, took all the big-budget parts I could and probably lost my way a bit."
While Ben didn't shave his head or bag a handful of DUIs, he DID do some seriously crazy things in that period. We're talking dating Jennifer Lopez, taking roles in Gigli, Daredevil and Armageddon, and, yes, PROPOSING to Jennifer Lopez. Which earned them the nickname (god, it hurts to even form the words) 'Bennifer'.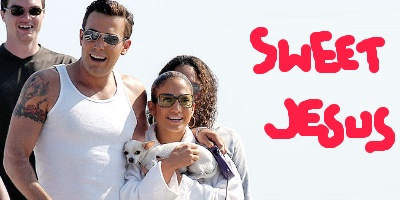 Thankfully, the pair split before they had a chance to walk down the aisle some two years later, leaving Ben reasonably free from the scrutiny of the press and giving him the time he needed to think about his next career steps:
"I took a break, went away for a while and let things calm down… I needed to rein it in and do things I actually wanted to do."
Ben Affleck ended up marrying his Daredevil co-star Jennifer Garner in 2005, around the same time he started making good films again. Not that we're suggesting the two are linked somehow, but, you gotta admit, it seems a pretty big coincidence, right?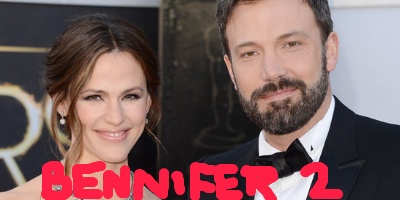 Ben Affleck went on to star as George Reeves in the biopic Hollywoodland, which saw the actor return to critical acclaim once again with a raw and vulnerable performance. And Ben, reviewers, credited his outstanding performance to the fact that he could identify with Reeves, who rose to fame in the television series of Superman and subsequently committed suicide at the age of 45.
"I could identify with him. The media insisted on presenting him in one way and he didn't recognise himself as that person. I know how he felt. It also made me take another look at Hollywood. It is the world's capital of ambition. However successful some people are, it is never enough. It made me realise that work had to take a back seat."
In 2007, Ben Affleck made his directorial debut with the critically acclaimed Gone Baby Gone, which he also assisted in writing the script for. The story focused on two detectives investigating the disappearance of a little girl and the effects it had upon them and, despite the release date being pushed back due to the Madeline McCann case, the film opened to rave reviews.
"Directing a movie was really instructive for me. I think I learned a lot about writing, and a lot about acting, and I learned how all the pieces fit together from the inside. That was really valuable. It was a good thing."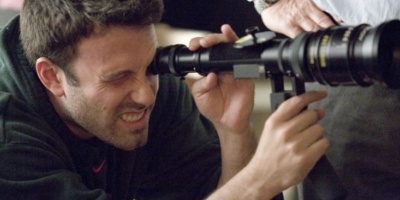 And the rest, as they say, is history, ben Affleck found he had an innate talent for directing and getting the most out of his actors, which led to the making of The Town and Oscar winning film Argo. Not bad, Ben> Not bad at all.
Ben Affleck quote:
"I knew how the sausage was made. Whether I could make a good sausage I didn't know. But I knew how to get into the sausage factory and stuff intestines."
What to say about him at a dinner party:
"Once you get him away from Michael Bay, Ben Affleck is an overwhelmingly talented man. From the critically acclaimed Gone Baby Gone to the overwhelming success of Argo, Affleck has proven that you CAN learn from your mistakes (read: Daredevil) and, just like Ebeneezer Scrooge, become a better man through careful self-analysis and a serious bid for redemption. While he may not have scored Best Director at this year's Oscars, we have a feeling that it's only a matter of time before Ben's directorial efforts are honoured by the Academy."
What not to say about him at a dinner party:
"Was he the one that got married to Jennifer Lopez?"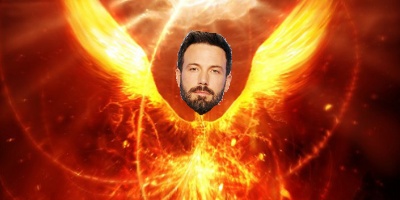 Final thought:
Ben Affleck's taste for big budget dross may have seen him fall from grace but, over time, he has risen from the ashes of disaster like an almighty Hollywood phoenix. Forget Daredevil and Armageddon – those days are over. Instead, the man who brought us Good Will Hunting, The Town and, latterly, Argo is back with a vengeance and, hopefully, he isn't about to rest on his Oscar-winning laurels just yet. Fingers crossed that Ben Affleck continues to flex his creative muscles and dazzle us with his filmmaking talents long enough to bag that Best Director award someday…
Did we miss anything? Drop us a line below with your favourite Ben Affleck fact!
About The Author