Angelina Jolie teams up with the Coen brothers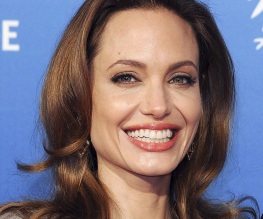 Despite mainly working together on their own scripts, the Coen brothers do occasionally write screenplays for other directors, most recently for Michael Hoffman's Gambit, staring Alan Rickman and Cameron Diaz. Now it's being reported that they have signed up to work on Angelina Jolie's new project – a film about Lou Zamperini, a former Olympian who survived a crash into the Pacific as an Air Force pilot in World War Two and was captured by the Japanese. It will be based on Luara Hillenbrand's best-selling 2010 novel Unbroken, but apparently the idea of filming the story has been floating around for decades, with versions written by Gladiator-screenwriter William Nicolson and by Richard LaGravanese, who penned The Bridges of Madison County.
Zamperini's B-24 crashed into the Pacific and he and two crew-mates (one of whom didn't make it) survived on a tiny raft for 47 days before being taken prisoner and held in a Japanese internment camp for two and a half years. Presumed dead, the pilot was given a hero's welcome when his story was discovered after the war. He returned to carry the Olympic torch at the 1998 Winter Olympics in Nagano, close to where he was imprisoned during the war. An uplifting tale then.
Jolie will direct the picture, her first effort since In the Land of Blood and Honey, her mostly well-received directorial debut. The Coen Brothers, meanwhile, have most recently completed folk-music drama Inside Llewyn Davis, which is due out in Belgium in December. No UK release date as yet, alas.
Will the the Angie-Coen partnership be a fruitful one, or a barren shrubbery? LET US KNOW
About The Author