Cheat Sheet: Elijah Wood

Name:

Elijah Wood

Date of Birth:

January 28, 1981

Place of birth:

Cedar Rapids, Iowa

Special moves:

Being small but perfectly formed, acting creepy and having large and pretty eyes.

Films include:

The Lord of the Rings: The Fellowship of the Ring, The Lord of the Rings: The Two Towers, The Lord of the Rings: Return of the King, Sin City, Maniac, The Oxford Murders, Hooligan, Open Windows
What you probably already know:
Elijah has been acting pretty much since the dawn of time. When he was young, he had a minor role in Back to the Future Part II (1989), and in Richard Gere movie Internal Affairs. In 1991 he landed his first starring role in Paradise opposite Melanie Griffith and Don Johnson, in which he played a young boy that brings an estranged couple back together. He also starred in the movie remake of the TV show Flipper (1996).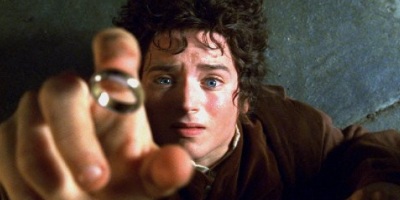 Elijah then went on to be cast as Frodo Baggins in a small scale, little known trilogy called The Lord of the Rings (2001-2003). After the trilogy ended, Wood went on to star in extremely diverse films including Eternal Sunshine of the Spotless Mind, Sin City, Celeste and Jesse Forever, and more recently Maniac. Elijah returned to Middle Earth in 2012 where he reprised his role as Frodo in The Hobbit: An Unexpected Journey. You might also already know that Mr Wood will be starring opposite former porn star Sasha Grey in Open Windows, as a man obsessed with a young and beautiful actress.
What you might not know:
A West Ham fan of English, German, Austrian and Danish descent' Elijah Wood is also quite into his music. He launched his own record label in 2005, Simian Records; which released its first album in the form of band The Apples in Stereo (A Tesco-version Hot Chip), in 2007. LOOK AT HIM BEING ALL MUSICAL AND STUFF.
He also moonlights as a DJ when he's not filming, under the moniker – wait for it – Wooden Wisdom aka DJ FRODO. He cites The Hives and the Smashing Pumpkins as two of his favourite bands and he studies singing professionally. He was recommended by Melissa Joan Hart to play the male lead in Drive Me Crazy (1997) but he was deemed as too young-looking for the role. This is a good thing as Elijah is clearly far too amazing for such a ridiculous teen movie that hardly made a dent at the box office.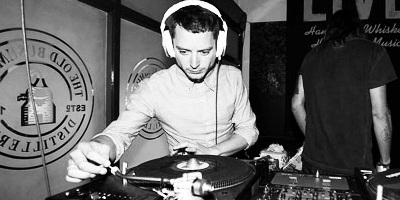 His love for Lord of the Rings runs deep – he considers Frodo to be his best role and is the first official member of the LotR fanclub. Furthermore, Elijah has a tattoo of the word nine in Elvish on his pelvic bone on the right side. The rest of the Fellowship (bar John Rhys-Davies) also have the same tattoo, each on a different body part. His talents don't stop at acting and DJing, Elijah is an outdoors-y type and is the first person to ever cross Victoria Falls in South Africa by rope. Also, he really doesn't care for the word "amazeballs".
Elijah Wood quote:
"[on his record label] I really do love making movies and being a part of other people's vision. But Simian is coming out of a direct need to do something on my own, to build something from the ground up that has nothing to do with the career that I've established for myself. To face something in your life where you're not being handed responsibility, you're creating it — I think that's really important."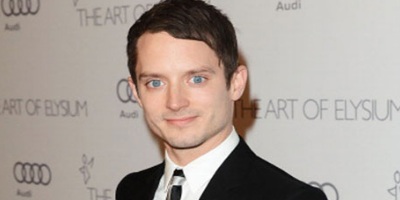 What to say at a dinner party:
"[at some point between the main and dessert] Elijah Wood absolutely crushed it in his DJ set at Coachella last year. His eclectic set list is solid proof that he is, like, really into his music. He is so much more than just Frodo. He can do anything."
What not to say at a dinner party:
"Are your eyes digitally enhanced in your films?"
Final thought:
Elijah's recent film choices are extremely interesting to say the least, with the star forgoing the blockbusters for more intimate and smaller scale pictures. He is one of the most underrated actors going, and BFF reckon that one day he'll finally be recognised in the awards circuit.
Anything else you think the world should know? Drop us a comment below!
About The Author