James Bond 24 director update – WE STILL KNOW NOTHING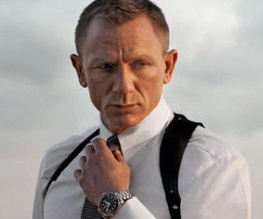 They're a crafty bunch at MGM, as they've given absolutely nothing away about who might be stepping into Sam Mendes' shoes for the next movie. However, what MGM have revealed is that James Bond will return to the big screen in the next three years, and that the announcement of a new director is IMMINENT.
MGM head honcho Gary Barber said: "We are very excited about the franchise, we look forward to announcing a director soon. We are currently developing the screenplay and working with our partners. We look forward to developing the script soon and signing a director. We are hoping within the next three years it will be released". In short, there is still no news on Bond 24. The aforementioned quote from Barber is clearly intended to satiate the appetite of 007 fans while MGM get their act together behind the scenes. Ultimately, we are no wiser than we were, say, about this time yesterday.
Mendes excused himself from directing Bond 24 in order to focus on his theatrical commitments for the foreseeable future, one of them being Charlie and the Chocolate Factory. Whoever is confirmed to take over from Mendes will have a pretty tough act to follow. Skyfall, which starred the perma-stoic Daniel Craig as Bond, made $1.1.billion at the global box office and was a hit with critics and fans alike.
About The Author