Friday Drinking Game #56 – Slapstick!

TAKE ONE SIP WHENEVER…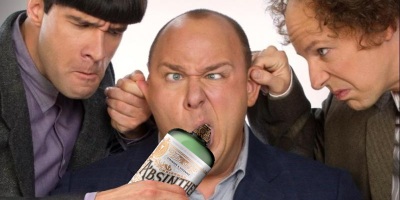 Someone falls down
Obviously.
Someone falls down whilst carrying a piano
Woah! Did you see that? Those two guys with the bowler hats carrying that huge grand piano down a narrow flight of really steep stairs whilst having an argument totally dropped it! I did NOT see that coming.
Multiple people get poked in the eye
At this point you might think about taking a shot of tequila through the eye. It would be a fitting tribute to all those who have been poked in the eye over the years.
Despite all the injuries incurred, nobody dies
Iron constitutions had by all.
TAKE TWO SIPS WHENEVER…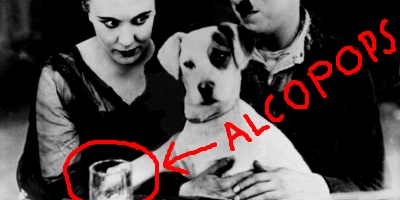 A little dog does a backflip
Or something equally impressive/adorable. Also you have to bark before every drink from NOW ON UNTIL THE END OF TIME.
A baby's timely intervention somehow leads to the villain's downfall
Damn those babies! Always scuppering my dastardly plans. If it wasn't for babies I'd be sitting pretty with that brand new piano right now.
Offscreen is the sound of smashing glass and/or everything breaking
LET'S HOPE THERE WERE NO CASUALTIES CAN PEOPLE DIE OFFSCREEN ARE THEY ALL DEAD
Sound effects accompanying people getting poked in the eye/hit on the head don't sound very realistic
"BLURKKKKKK" – man getting stabbed in the thigh
TAKE THREE SIPS WHENEVER…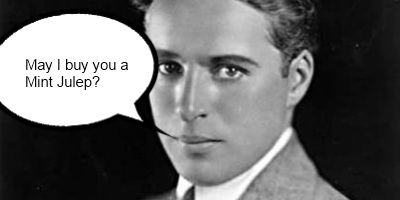 You remember what a hottie Chaplin was when he was a youth and imagine meeting him in a gin joint and going for a promenade and being escorted home in time for devilled kidneys and laudanum before bed
SAUCY!
Pane of glass/plank of wood antics
You know the drill. If a drill is involved, drink two shots.
Someone's wig falls off
WIGS ARE THE FUNNIEST OF ALL
Everything is resolved in a cheerful yet hilariously violent manner
And everybody lives happily ever after, apart from the owner of the piano shop who has tragically taken his own life.
DOWN IT AND THEN FALL DOWN
Hot nuns
You know how it is with these hot nuns.
Nice and liquored up? Good. Now might be the time to put up that shelving or perhaps go to the zoo and lean really far over the crocodile pool. Enjoy ur weekend!
About The Author