Pyjama Party: Dance Edition at Prince Charles Cinema

Sandwiched starkly between Leicester Square's cornucopia of mainstream cinemas (you could stand on top of the Vue, throw a rock to the Odeon, and then probably zip-line to the Empire in <30 seconds), the utterly charming two-screen Prince Charles Cinema is wedged up the back of Leicester Square, right by that Haagen-Dazs tourists are always battering one another to get into like they're not charging £5 a scoop. Priding itself as the UK's only totally non-subsidised repertory cinema, the Prince Charles Cinema has been bringing people and films and beer together since 1991. With a swanky new refurbishment turning this one-screen wonder into a double-vision whammy, the cinema's on the up and up, and so we went along to investigate.
Part of the PCC's appeal is its slightly left-of-centre scheduling – not only does it show chart films just that little bit longer (you could still see Avengers Assemble at the time of going to press, four months after its theatrical release), but it's constantly got themed double and triple features on – coming up, for instance, is the Indiana Jones trilogy and a Swear-Along showing of the South Park movie. We decided to go hard, however, and hit up the Pyjama Party: Dance Edition, which was a mammoth all-night marathon of dance movies starting with Saturday Night Fever, followed by Footloose, Bring It On, Save the Last Dance, Flashdance and Dirty Dancing.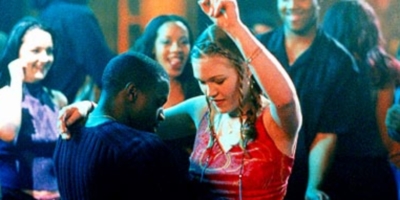 We were impressed from the outset; there are reasonably priced sweeties and cinema snacks on offer all night long, and you're welcome to bring your own food and drink for marathon events! Just as well, because the effects of the hideous amount of sugar and caffeine it took to stay up all night somewhere dark, warm and comfy is something we're still waiting for blood results to come back on. Despite putting yourself at risk of stroke, the team at PCC really do their best to keep it fun. With prizes on offer for best-dressed, people showed up in animal print onesies, the noveltiest of novelty pyjamas and some extensively uncomfortable negligee intended for a boudoir with far less air-conditioning than the PCC. Strangers' nipples aside, nobody takes themselves very seriously at these; cheering and singing along is positively encouraged, and there's always plenty of space to stretch out if sleep stops being an option and becomes life-or-death.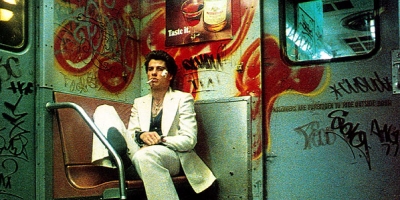 If you start feeling a bit sick watching Jennifer Beals' bum not jiggle, whilst your onesie-encased bottom dimples by the second, you can nip off upstairs to settle in to some cracking musical offerings – we enjoyed most of Michael Jackson's early 90s repertoire, and popped back later for Madonna before she got shit. If that's not your steeze, there's still scheduled breaks between all this fabulousness; tumbling out into Leicester Square every couple of hours to unclick your ageing joints is further improved by Leicester Square's Saturday night massive- short skirts and short tempers abound, and there's usually some bottling if you're into that sort of thing betwixt John Travolta's disco points and pseudo-feminist cheerleading routines, and then you can go back in to enjoy the 80s karaoke up on the screens! Our rendition of Total Eclipse of the Heart brought tears to everyone's eyes. Tears of jealousy, of course.
If you're an aggressively heterosexual sort of bro, you might be more into their Beer! Pizza! Explosions! Sunday night extravaganza of the aforementioned foodstuffs with added action movies, such as Rambo and Predator, or the Wes Anderson Fest we're already eyeing up. That they've got both ends of the spectrum covered like this speaks to PCC's devotion to its clientele. Prices aren't horrendous either – membership costs only £10/year, which gets you around 20% off tickets. We could have had our Pyjama Party for £20, but non-members was only £5 more. Two of these a year, plus savings on other showings, and your membership's paid for itself in no time! Possibly filled with the delirium of exhaustion, we laughed, cried, cheered and danced our way through this, with the help of men who were funny even at 4.10am, faced with a pack of disheveled, grumpy girls in duck onesies asking for the 4 beers for £10 offer for the eighth time that evening. It's a lovely thing to do with your friends, and they've got a real eye for what people love unconditionally; we're dying to hit up the Sing-A-Long Lion King, because it is The Greatest Film of our Time™, to which we would like to sing along in public for once.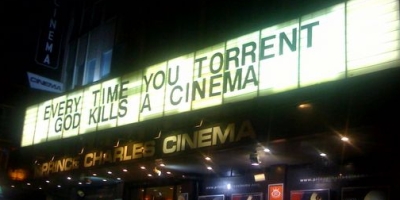 Lastly, we feel that we should mention that in addition to all this other good stuff, the arms on the seats do move. All the way, if you maybe wanted to go with someone who is rather more than a friend. Just saying.
About The Author