The Master continues to dominate with new poster release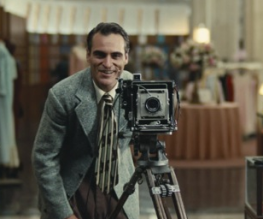 Just when we couldn't be more excited for upcoming Oscar-fodder The Master, Paul Thomas Anderson goes and gives us a cracking new poster. After the incredible trailer and the oddly striking first poster, seeing them ramp up the promo is an unexpected pleasure; we didn't know we were rooting for old Joaquin this much. BEHOLD (that's what Hoffman's cult-leader character would say), and click to enlarge: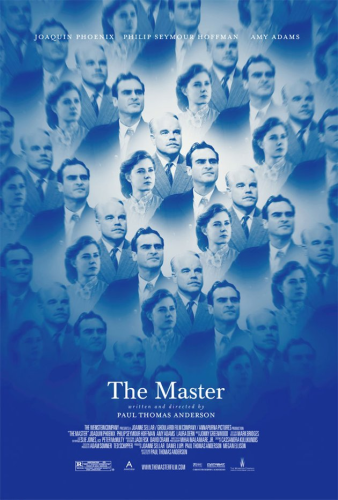 Yeah, we didn't know kaleidoscopes were still a thing either, but there you go. To recap, Philip Seymour Hoffman will be playing a cult leader who is not unlike the fearsome face of Scientology in the States, L. Ron Hubbard. Amy Adams (Enchanted) will be playing his long-suffering wife, and Joaquin Phoenix is making a long-awaited return to grown-up films and visible jawlines as the damaged WWII-veteran who becomes Hoffman's new poster-boy. At a random screening of The Shining in LA, Anderson is reported to have walked on in and turned the whole thing into a double feature, premiering The Master to a bunch of strangers who WEREN'T US. Bitterness aside, those people's minds were blown hard, not just because the film is apparently even more brilliant than it looks, but because it has been shot in 70mm – this thing is going to be so HD we'll be able to examine Joaquin's inevitable cirrhosis with the naked eye.
We have honestly never been so excited for alcoholic liver scarring in our lives. Forgive us.
The Master is out in the UK on November 9, 2012.
About The Author