TGIM! Play Poland Film Festival
We know, we know, you're all too busy with the BFI London Film Festival to pay attention to any other film events, but we reckon we might be able to tempt you. The Play Poland Film Festival begins today and is the best mobile event aimed at exposing Britain to Polish film and animation out there! Admittedly that has a lot to do with the fact that there aren't any other Polish mobile festivals on at the moment, but we digress.
The festival will include Polish documentaries and short films as well as animations and film poster exhibitions. All screenings are to take place at Cafe 1001, a trendy bar-cum-cafe-cum-nightclub situated in the heart of East London. For those among you who aren't suitably impressed with the festival's niche status, you'll be interested to know that the festival will also be screening a selection of films derived from the prestigious Wajda School, a film school which specialises in contemporary Polish film and was started by Polish film director Andrzej Wajda in 2001.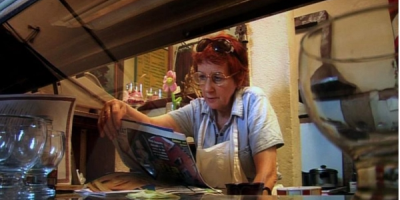 Wajda school graduate Kuba Maciejko is kicking off the festival with his documentary Bon Appetit, a unique insight into a small Polish catering business run by a quirky lottery enthusiast and her beleaguered husband. The couple experience a change in the dynamic of their relationship as the wife becomes increasingly dissatisfied with her life whilst her happy-go-lucky husband feels increasingly unable to please her. The thirty minute film aims to provide a commentary on the colliding union that currently exists between contemporary and traditional culture in modern-day Poland. Other offerings from Wajda school graduates include Marcin Sauter's North From Calabria and Maciej Cuske's Let's Shoot.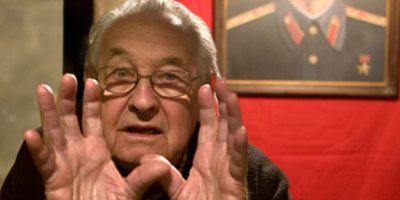 North From Calabria is a film which blends elements of documentary and fiction to chronicle the attempts of the inhabitants of a small Polish town named Chelmsko Slaskie to run an annual festival. Described as a "hybrid of narrative whimsy and documentary reality," due to the film's mixture of both scripted and natural scenes, Sauter has been compared to Catalan director Jose Luis Guerin for his ability to eke interesting performances out of a host of vibrant characters in equally colourful settings. Later on in the week viewers will be treated to an hour-long indepth look at Andrzej Wajda, a man often referred to as one of the leading lights of Polish cinema. The film has been made by four of Wajda's former students and follows Wajda as he directs Katyń, a documentary he made about the slaughter of thousands of Polish soldiers during World War II. As Wajda's own father was victim to the massacre, the film promises to be an intensely emotional exploration of Wajda's work process and Poland's history.
As well as short films, viewers are invited to try a sample of Polish animation shorts starting on October 22nd with animation artist Grzegorz Jonkajtys' debut Mantis. The talented director is an established presence in the animation world, having already created special effects for films such as The Talented Mr Ripley, HellBoy, Sin City and Pan's Labyrinth. The film has garnered positive reviews at many film festivals and won Jonkajtys a New Independent Film award at the Imagina festival. The five minute feature tells the story of a lonely robot who attempts to build a female equivalent to keep him company. Before you start calling foul at the possible similarities between this plotline and Pixar's 2008 Wall-E we should point out that Mantis was actually released in 2001 and is decidedly darker in tone. Given the positive attention the short has received, we definitely think it's worth a watch.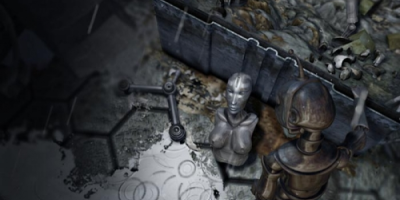 Whilst the festival is only running for four days: October 15th, October 16th, October 22nd and October 23rd, there are numerous short films and animations to choose from. With so much to see this would usually be the time we'd advise you to get to the website and book tickets before they run out, and whilst you're more than welcome to survey the programme list here, there's no need to book tickets because each and every event is FREE! Space is limited however, and so we do recommend you turn up to your preferred screening in plenty of good time. To all non-Londoners, the Play Poland Film Festival will also be taking place in towns such as: Oxford, Sunderland, Newcastle and Birmingham, so be sure to check the website in case the festival will be coming to a town or city near you.
About The Author