TGIM! The 16th UK Jewish Film Festival (is in full swing already)

The UK Jewish Film Festival is a yearly homage to the wondrous and prolific Jewish film makers around the world. The 2012 festival has been underway since the 1st November, but there are still some fantastic events that you won't want to miss. The sheer array of genres on offer shows the diversity of Jewish cinema, and explains why Jewish writers and directors have been so influential in all areas of film, whether it be a big budget Hollywood affair or a tiny indie flick.
These are some of the highlights, but of course there are a wide variety of events which can be found at the JFF events calendar.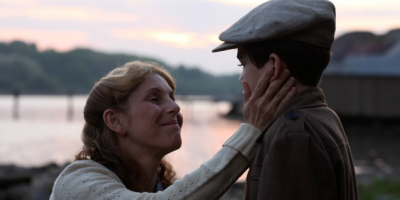 One of the highlights of the festival is Zaytoun, showing Tuesday 13th November at the Tricycle Theatre. Produced by Gareth Unwin (last seen mopping up awards from The King's Speech) and directed by Israeli Eran Riklis, Zaytoun is about a fighter pilot shot down over Beirut in 1982. After one of his captors (a young Palestinian) decides to help him escape, they both hit the road through war-torn Lebanon. It sounds like an Abrahamic-bromance, if it were to be described as anything. Zaytoun recently came 3rd in the People's Choice award at the Toronto Film Festival.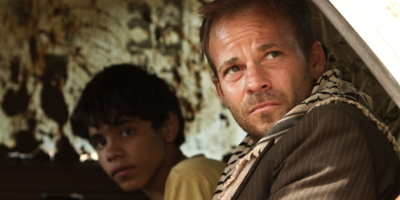 Simon and the Oaks has already made big waves in Sweden, bagging 13 nominations and 2 awards at Sweden's Guldbagge Awards. An adaptation of the novel by Marianne Fredriksson, the film follows Simon Larsson throughout his youth in Nazi-occupied Sweden. If that wasn't difficult enough, he also much deal with his quiet genius under his conservative and luddite parents (they can seriously fuck off, see the trailer below). After the war, Simon uncovers a rather life-altering family secret. After the showing of Simon and the Oaks on 14th November at the Phoenix Cinema, there will be a Q&A session with the director of the film Lisa Ohlin, which is an opportunity you certainly don't want to miss.
Melting Away is eagerly awaited by UK audiences. A big hit in festivals around the world, the film is about a family sent into fits of panic after they discover their son Assaf is a cross dresser. After Assaf is thrown out of his home, he disappears. His mother eventually tracks him down to discover that he is now performing as a glamorous woman in a cabaret show. Considering Best For Film's mild obsession with gender bending, Melting Away looks like a rather interesting film on an oft ignored topic. Melting Away has its UK premiere in the Soho Curzon theatre on 15th November.
For something a little more lighthearted, give Dorfman a look on 15th November at the Phoenix Cinema. Starring Sara Rue (Popular, Less Than Perfect and she was briefly Leonard's girlfriend in The Big Bang Theory), Dorfman is a comedy that follows Deb Dorfman as she balances being a devoted daughter to Elliot Gould with the glitzy allure of Downtown LA. The film is about personal development out of awkward lonership, something we here at Best For Film can definitely relate to. Dorfman definitely looks better than your average romantic comedy.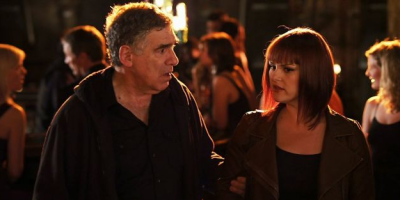 A film that has caught our eye is Süskind, from Dutch director Rudolph van den Berg. The film is based on the true story of Walter Süskind, the German Jewish manager of the Jewish Council, responsible for overseeing the mass deportation of Jews into the concentration camps. Although presented with opportunity to protect his family's welfare by keeping his head down and doing as he is told, Süskind remains conflicted. The Schindler's List kind of conflicted. Definitely worth keeping an eye on. It's showing on 17th November at the Tricycle Theatre.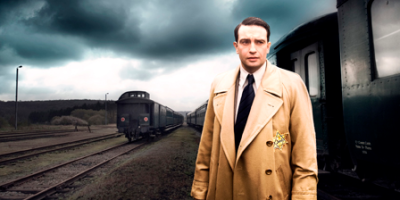 The festival will come to an end with A Bottle in the Gaza Sea on the 17th November at the Tricycle Cinema, as part of the festival's closing gala. The film is love story between a 17 year old Israeli and a 20 year old Palestinian, who develop a relationship when one finds a message in a bottle floating in (you guessed it) the Gaza Sea. The film combines the normal hormonal angst of youth with the geographical and political divide between Israel and Palestine.
We highly recommend any of these films, but remember that there is a potpourri of other events. Do remember to check them out and support the guys over at UK Jewish Film. The festival ends on 18th November. Do away with that Chutzpah, go get those tickets now and see some excellent Jewish cinema. Mazel Tov!
About The Author