Top 10 Con Artists in Film

#10 – Max & Page Conners, Heartbreakers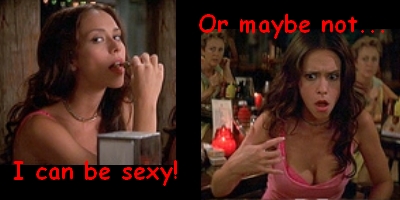 Sigourney Weaver got to shake what her mama gave her in 2001 with this comedy that featured a mother-daughter tag team. Mom Max reels in wealthy men to marry while daughter Page (Jennifer Love Hewitt) hovers in the sidelines, ready to pounce with a scantily clad seduction that will seal the deal on a quickie divorce. Their last con together turns in to a comedy of errors, with a dead body, an ex-husband and an IRS agent being thrown into the mix.
#9 – Thomas Jefferson Johnson, The Distinguished Gentleman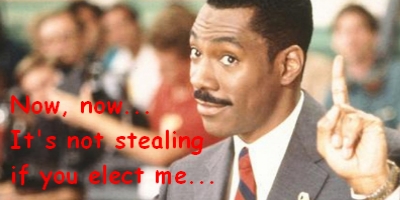 Following the recent death of a similarly named Congressman, conman Thomas Jefferson Johnson co-opts the empty identity in order to reap the benefits from deep-pocketed lobbyists. He soon find himself in Washington D.C. where the con is a way of life and everyone has another face to reveal. Finding himself on the short end of a double-cross, Johnson decides to retaliate with the thing he does best: a con. If you've ever wanted to see dirty politicians getting their comeuppance then this is the flick for you.
#8 – Billy Hoyle, White Men Can't Jump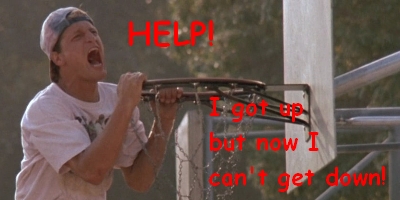 Former college basketball player Billy Hoyle is on a mission to turn streetballer assumptions against them. He makes his living by hustling black basketball players who just refuse to acknowledge that white players just might have skills. Having been schooled by Billy a number of times, Sidney Deane (Wesley Snipes) decides that the two of them should join forces in order to score even bigger. Through double-crosses, out-of-state mobsters and the television show Jeopardy!, Billy and Sidney turn from adversaries to friends. Awww…
#7 – Jake Vig, Confidence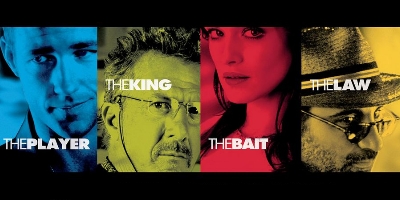 Jake Vig (Edward Burns) is on the verge of pulling off his biggest con and finally gaining vengeance for his dead friend. That is until he comes face to face with Winston "The King" King (Dustin Hoffman). It seems the mob boss is a tad unhappy at having been the subject of Jake's prior scam. In an effort to stay one step ahead, Jake brings in brash and blonde pickpocket, Lily (Rachel Weisz), to join the crew and help conclude a scheme which involves corporate loans, creative accounting, wire transfers and off-shore accounts.
#6 – Tom Ripley, The Talented Mr. Ripley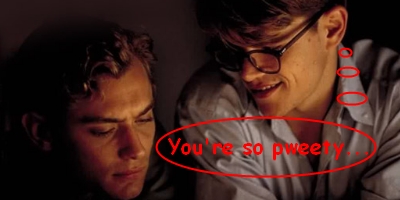 As a young man struggling to make a living in 1950s New York, Tom Ripley can hardly say no when a wealth gentleman offers him $1,000 to go to Italy and bring back his old friend, Dickie Greenleaf (Jude Law). Problem is he doesn't actually know him. Not letting this little hiccup ruffle him, Ripley lands in Mongibello and seeks out Dickie's company. Friendship soon turns to obsession, with Ripley putting his talents for impressions and forgery to good use in a plan that just might get him everything he wants.
#5 – Max Bialystock & Leo Bloom, The Producers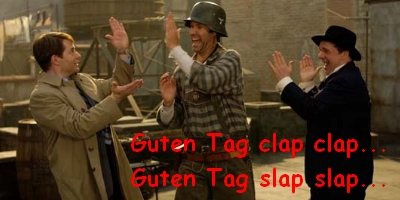 Once the king of Broadway, Max Bialystock is now a one-night wonder. Enter Leo Bloom, an accountant with aspirations of being a producer, who lets a scheme slip: collect more money than you need for a show that will only flop and when no one's looking skim the excess. A totally fun musical you can catch it in it's original 1968 version with Zero Mostel and Gene Wilder or as the 2005 remake which featured the talents of Nathan Lane, Mathew Broderick, Uma Thurman and Will Ferrel.
#4 – Freddy Benson & Lawrence Jamieson, Dirty Rotten Scoundrels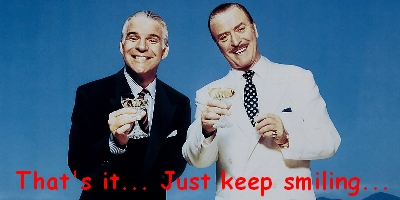 The French Riviera is Lawrence Jamieson's territory. A cultivated and suave British con artist, he operates with the the help of his manservant Arthur and Andre, the corrupt local police officer. Freddy Benson, on the other hand, is a small-time American hustler, whose bumbling antics are scaring away Lawrence's prey. After their attempts to put the other out of business fails, they work together for a short eriod before coming upon a bet that will decide who stays. This is Micheal Caine and Steve Martin at their very best, playing completely loveable rascals who are due a nice little twist at the end.
#3 – Roy Waller, Matchstick Men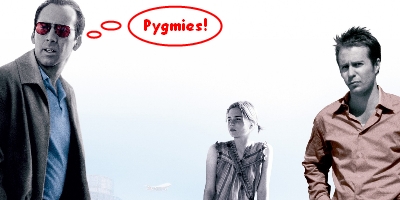 Veteran grifter Roy is an obsessive-compulsive agoraphobe with no personal relationships (and no the one he has with his ambitious protégé does not count). While being treated by a psychoanalyst for his issues, it comes to light that Roy has a teenage daughter, one who it turns out is very keen on meeting him. Eventually, she ends up living at his house and he begins to form a relationship by teaching her all he knows about the confidence scam. The neurotic Nicolas Cage has never had a better role than this and the bittersweet ending will stay with you for quite a while after.
#2 – Frank Abagnale, Catch Me If You Can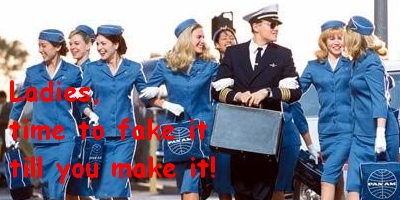 Before he celebrated his 19th birthday, Frank Abagnale was a Pan American World Airways pilot, a doctor in Georgia and a Louisiana parish prosecutor. The cons garner him millions of dollars through cheque fraud before FBI bank fraud agent, Carl Hanratty (Tom Hanks), starts tracking him down. Based on the true story, Catch Me if You Can tells the tale of how Abagnale eventually comes to work for the FBI catching cheque forgers just like him.
#1 – Johnny "Kelly" Hooker & Henry "Shaw" Gondorff, The Sting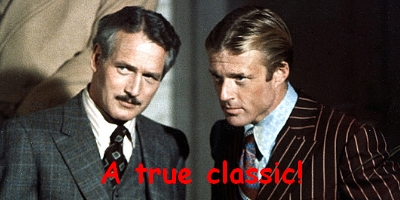 Robert Redford is Johnny "Kelly" Hooker who seeks out Paul Newman's Henry "Shaw" Gondorff in order to learn "the big con". The two go into business and choose vicious crime boss Doyle Lonnegan as their mark. You will find The Sting topping most con movie lists because quite frankly it is the best exploration of this great art. There are no short-cuts or easy technological fixes, everything must be planned and worked at like clockwork. Plus it helps that you're watching two Hollywood greats at the prime of their career in legendary roles.
So what do you think? Have we hit the nail on the head with these? Or do you think you could do better?
About The Author