Top 10 musicians who should really ditch the acting thing

#10 – Ludacris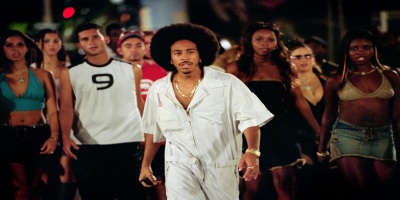 When Crash won the best picture Oscar in 2005, not only did it rob Brokeback Mountain of a much-deserved gong, it meant that a film starring Ludacris – that's Ludacris of 'It Wasn't Us' fame – won an Oscar. And Martin Scorsese hadn't even won one by this point! He's starring in Fast and Furious 6 this summer. Joy.
#9 – Madonna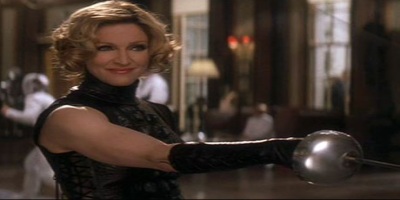 It was no secret that Swept Away was panned by critics far and wide, but that didn't put Madge off. Luckily for her she struck gold with such films as Who's That Girl and Evita, but she crushed her credibility by popping up in James Bond adventure Die Another Day. "I don't like cock fights" she drawled as foxy fencing master Verity. And the cinema-goers cringed.
#8 – Beyonce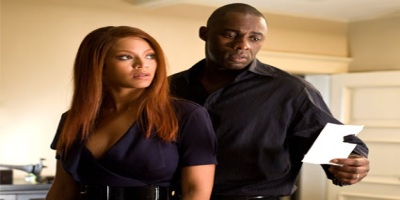 Beyonce smashed it at the Superbowl last month. She has also racked up countless Grammys for her music and there is no denying – whether you like Beyonce or not – the woman can sing. So why does she insist on getting on to the big screen? She had a hit on her hands with Dreamgirls – but it was a blinding film in spite of her not because of her. Then there was Obsessed, which started out trying to be a tense drama about extramarital affairs and ended as The Beyonce Show, complete with close up of her mug in the film's closing moments. Shocker.
#7 – T.I.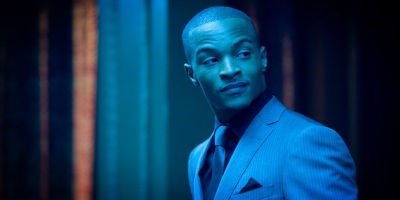 T.I. raps like he's chewing a piece of bread, so it wasn't surprising that his acting was the same way. Wasn't there a director on hand in Takers to tell him "Project, Clifford Joseph Harris, Jr! PROJECT!"? Moreover, when Chris Brown acts you out of the room it's time to never do this again, which thankfully he hasn't.
#6 – Rihanna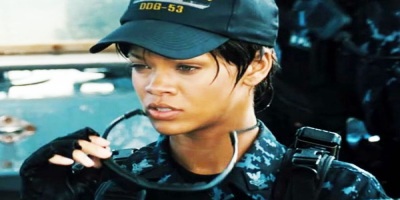 Battleship bombed because the Bajan beauty baffled all and sundry with her beige and banal delivery. We think it's safe to say there won't be a sequel any time soon; and we don't really want to see one. Unless it just starred Liam Neeson shouting at weaponry on a naval ship. That, we could go for.
#5 – Rita Ora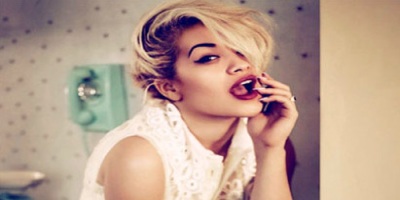 Fast and Furious Six, the latest installment of Fast and the Furious, will star Rita Ora as the bad-ass head honcho of a girl-racer crew from London. This smacks of being a gimmick, but the petrol-head F&F fans will lap it up.
#4 – 50 Cent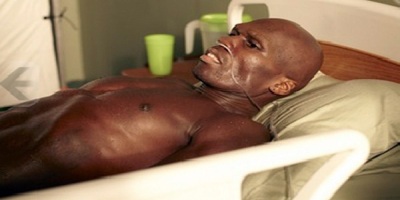 50 Cent clearly tried to get some sort of Hollywood recognition by dropping mad weight for All Things Fall Apart, in which he plays a cancer-stricken American football player. Fiddy even likened the move to Christian Bale in The Machinist. Nowhere near as masterful as that, Mr Cent.
#3 – Barbara Streisand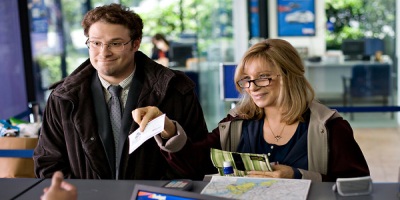 Like companies, Barbara Streisand has gone through a series of peaks and troughs in her acting career. Funny Girl, Hello Dolly, The Way We Were – magical. Meet The Fockers, Little Fockers, Guilt Trip – mess. Leave it there, Babs.
#2 – Justin Timberlake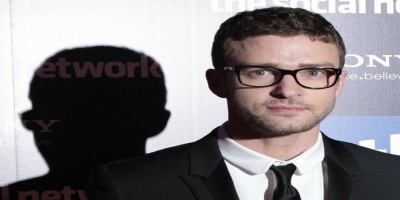 JT's whiny boy band vocals are better suited to his CDs than the cinema. Like Beyonce, he starred in an Oscar-nominated film (The Social Network) which was fantastic despite having Timberfake in it. In Time was bland and he lacked chemistry with his co-star and Friends With Benefits hardly raised a laugh at the box office; yet somehow he wangled his way into Clint Eastwood's affections. Unbelievable. Hopefully his return to music will be permanent.
#1 – Jack Black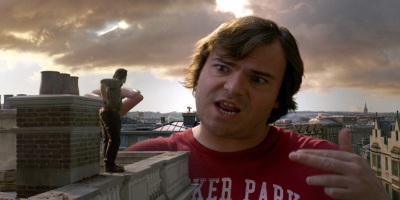 Jack Black was and is hilarious in Tenacious D, but abysmal in Gulliver's Travels 3D. Bernie, a darkly comic film about a man who murders his shrewish, elderly companion; was a good effort for the comedian, but he should stick to the rock stuff.
Which musicians do you think should be banned from the silver screen? Let us know below!
About The Author