2012, the year James Bond returns to our screens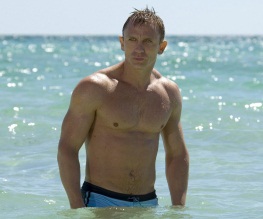 All together now- Hurrah! MGM have finally confirmed that James Bond and more importantly for the female population, Daniel Craig will be returning in the 23rd Bond adventure in November 2012. After financial difficulties shelved this planned project for what felt like years (actually only two) the news that Bond is to return has warmed the cockles of my heart after a recent dearth of blockbuster action.
No word as yet on femme fatales, evil crooked baddies, Judi Dench or exotic locations, but we can expect plenty of casting and locations news in the coming months. For now, let's focus on MGM, their new owners finally getting their act together and the exciting prospect of Sam Mendes being in the driving seat.
Wow I hear you say, and you are quite right. A director who has not set a foot wrong in his career so far, plus one of the longest running franchises in movie history plus the promise of more dark and gritty Bond as opposed to polished suited and booted Bond. Roll on 2012.
About The Author