A Baywatch film?!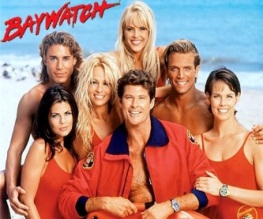 Hmmm. Twenty years on from the iconic TV show…do we really WANT to witness the speedo-squeezed bulge of an aging Hasselhoff? In painful slow motion? Hell yeah we do! Peter Tolan, joint creator of Rescue Me (a drama centred on the lives of firefighters), recently announced that he'd submitted a Baywatch script in to Paramount. So we'll have our slowest lifeguards on the big screen in no time, right?
Wrong. The film script apparently has very little to do with the original show – Tolan hadn't even seen the show before writing the screenplay. Nevertheless he has designated particular parts for Hasselhoff and Pamela Anderson, although they would not be playing the same characters as the original. So… is there even any point comparing it to Baywatch?
Anderson has specifically stated that she doesn't think a Baywatch movie would be a good idea, "Never! I'm not going do it.", but we reckon that if the price is right, Hasselhoff would definitely be up for a dip. TV to film adaptations such as The Inbetweeners Movie, Scooby-Doo: Monsters Unleashed and The X Files: I Want to Believe, usually do quite well, as they already have a loyal following. So perhaps there is hope for our beautiful (mostly) naked friends yet.
About The Author