A Nightmare on Elm Street remake – new clip online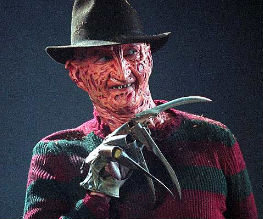 The horror-savvy amongst you lot will be aware that we revealed the terrifying new poster for the horror remake last week. Now prepare to soil your pants all over again, as a teaser clip of the upcoming movie hits the web. The clip sees old Freddy K causing a bit of havoc in a supermarket. We can only assume he was frustrated in his quest to find hand cream.
Expectations are high for the A Nightmare on Elm Street remake, which sees Jackie Earle Haley (Watchmen) playing the part of everyone's favourite Abu Hamza-a-like. Transformers producer Michael Bay is behind this reboot so expect a raft of impressive effects (unfortunately nothing quite as visually impressive as Megan Fox though…).
A Nightmare on Elm Street will be hitting the cinemas on May 7th. Be scared. Very scared.
Think this horror remake will be a video nasty or will the A Nightmare on Elm Street remake join the pantheon of classic cult movies? Let us know below…
About The Author