Aardman threatens to offshore its animation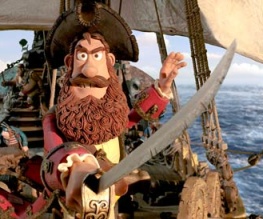 The head of TV at Wallace and Gromit (and, much more importantly, Pirates!) studio Aardman Animations has said that the company may soon have to stop producing its stop-motion shorts and features in the UK due to financial issues.
Miles Bullough told the BBC that the lack of government support for TV animation (which currently receives no financial support whatsoever, compared to the 15-20% tax credit enjoyed by homegrown British films) is forcing Aardman to consider moving its production abroad.
Should it disappear, Aardman would not be the first key UK animation studio to quietly pack its bags – HIT, makers of Bob the Builder, has recently been acquired by US toy giant Mattel, whilst Cosgrove Hall (responsible for, among many other classics, Dangermouse and Count Duckula) was absorbed by ITV in 2009.
Key Aardman animator Nick Park, who has been with the studio since 1985, has won four Oscars for his work – and the first Wallace and Gromit feature, The Curse of the Were-Rabbit, grossed nearly $200m worldwide. Can we really afford to let such a culturally and economically lucrative British company leave these shores? Don't mess with Best For Film, Mr Hunt, because you know we'll get all up in your grill again.
About The Author