Adam Driver dismisses Nightwing rumours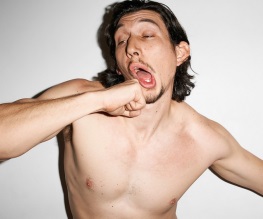 Man of the moment Adam Driver, who had done literally nothing before 2009 but now appears to be Jesus, has denied that he is due to join Zack Snyder's Batman vs Superman (yeah, apparently that's what it's called now).
Driver, who is best known for his recurring role in HBO's Girls (although he's also racked up appearances in J. Edgar, Lincoln, Frances Ha and the upcoming Inside Llewyn Davis), was at a press junket for the new Coen brothers film when a nifty reporter from Collider cornered him on the subject of his rumoured superhero debut.
Driver's name has been mentioned in conjunction with the character Nightwing (alias Dick Grayson, formerly Robin), the estranged partner of Ben Affleck's Batman and a formidable hero in his own right, who was confirmed as being in the Batman vs. Superman script last week. Here's what Driver had to say:
Collider dude (babbling): I'm sure you're hearing… everyone's heard the rumours… and the buzz.
Adam Driver: Yeah.
Collider dude: Is there any truth to it?
Adam Driver: No.
You can catch the full interview here – Adam Driver's clearly a charming fellow, although maybe a bit gangly for the acrobatic Dick Grayson. Inside Llewyn Davis looks great, though, so that's something.
Who would you like to see playing Nightwing? Let us know below!
About The Author