Alan Rickman joins King Colin in Gambit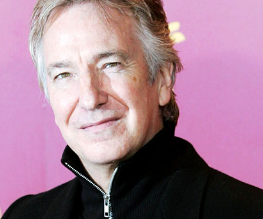 We're not often enthused about upcoming remakes, but it might be that for Gambit, we'll make an exception. With the Coen brothers on-board to direct, Colin Firth starring, Cameron Diaz upping the comedy factor and now Alan Rickman as the marked man, we have to admit this is turning into a film we want to see.
Originally made in 1966, Gambit starred Michael Caine and Shirley MacLaine as two criminals determined con "the richest man in England" out of wads of cash. Hilarity bloody well ensues whether they wanted it or not. In the re-make, Cozza will be playing Michael Caine's role (there's a sentence we never thought we'd say) and Cameron Diaz will be his mis-matched sidekick. Alan Rickman rounds out the central cast as the unfortunate soon-to-be-swizzled rich man. The wild card in this little crew is obviously Miss Diaz; her record is patchier than a cabbage-based doll. But we reckon that if anyone can get a solid performance out of her, it's the brothers Coen…
Sound like a project you'd be interested in?
About The Author