Alice in Wonderland: The Reviews So Far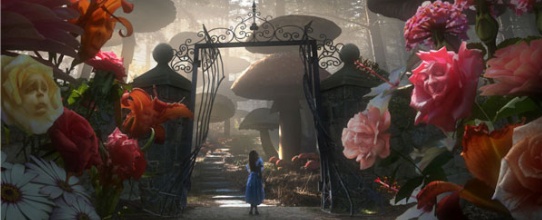 Seeing as the whole will they/wont they Disney and Odeon disaster has blown over, we can all relax safe in the knowledge that yes, we will get to watch Alice In Wonderland when it opens on the 5th March.
But what have the critics made of the film so far? Is it actually worth your last quid? (ha, yeah, add like seventeen). We've helpfully scoured the net for the critics opinions since its Leicester Square opening last week, figuring that until we see it, we might as well let you know what the others are saying. It's getting quite mixed responses so there's no denying that the situation is getting (all together now) curiouser and curiouser…
The Guardian
Rating: 4 stars
Quote: "This tale of 19-year-old Alice's return to Wonderland is a feast for the senses – so what if it's only as light and insubstantial as a meringue?"
Click here for full review
The Times
Rating: 4 stars
Quote: "Never have toves been so slithy or a film so brillig…takes Lewis Carroll's famous Jabberwocky poem and makes it a 3-D epic for the next generation."
Click here for full review
The Daily Mail
Rating: 3 Stars
Quote: "It's a bold idea, and Burton shows all his usual visual panache in bringing it to fruition. I only wish (writer) Woolverton had been as imaginative as her director."
Click here for full review
The Independent
Rating: 4 Stars
Quote: "The only problem is that (Burton's) Hollywood paymasters aren't quite as subversive as he is. The result here is a wildly inventive film straitjacketed in conventional narrative form… The disappointment is that Burton's visual firepower and vivid characterisation is being used in the service of a narrative that grows increasingly one-dimensional and simple-minded."
Click here for full review
The Telegraph
Rating: n/a
Quote: "Don't be put off. Carroll's story is a lovely vehicle for Burton's creepy-crawly gothic style and penchant for exotic outsiders, and this film should make parents and children alike laugh, gape, cower and care."
Click here for full review
So that's what the papers have to say, any surprises? Ah well, only a few more days before we can find out for ourselves worldwide!
About The Author