Amanda Seyfried is Hooper's Cosette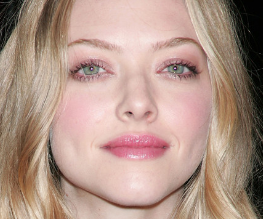 Having confirmed that he wants his cast to sing their parts without the use of voice doubles, Tom Hooper has to be extra careful when casting his Les Miserables; needing to find that delicate balance between getting the right people for the job, and ensuring that people actually turn up to watch the damn thing in the first place. With that in mind – enter Amanda Seyfried. She's Anne Hathaway's daughter, obviously.
To be fair, it's not quite as mad as it sounds – we only join Cosette (Seyfried)'s story ten years after her mother Fantine's (Hathaway) death. The grown-up Cosette (and love interest of Marius, played by Eddie Redmayne), spends the film under the careful charge of protagonist Jean Valjean – the ever-lovely Hugh Jackman – against the backdrop of the French Revolution. Seyfried has some opera training, so hopefully those top notes wont be out of her grasp. God we love musical theatre. Flags! Shouting! Trousers! Muskets! SO MUCH SINGING. WOLVERINE SINGING. It's going to be brilliant.
We can also confirm (thanks to Twitch) that Taylor Swift has been offered the role of Eponine (Cosette's rival for the love of Marius). No word on whether she'll accept the role, but after beating out competition in the form of Lea Michele, we're damn interested to see what it is that she's got that's so special. To be fair to the country singer, she has already proved her acting credentials in Hannah Montana: The Movie, in which she played country singer Taylor Swift. Well done her.
Is that the end of casting now? Are we done?
About The Author