Amazing Spider-Man 2 puts feelers out for Harry Osborn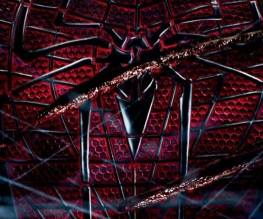 The Amazing Spider-Man saw a mostly successful reboot of one of the world's most well-known and beloved superheroes. We say mostly; the film grossed $750m worldwide, which means business in any language. As night follows day, director Marc Webb and writers Alex Kurtzman and Bob Orci are busy sculpting the sequel, which as promised will see the return of Spidey's best friend turned enemy Harry Osborn.
James Franco is a little busy saving Oz, publishing short stories, attending college and fronting a band to play the webslinger's foil this time round, so Webb and co have been auditioning a few bright young things whose stars are set to rise considerably in the coming months. Brits Sam Claflin (Pirates of the Caribbean: On Stranger Tides), Eddie Redmayne (My Week With Marilyn) and Douglas Booth (LOL) have apparently tested. Boyd Holbrook is also in the running, who might find his plate full if his turn in upcoming Stephanie Meyer adaptation The Host sees him fill a Pattinson-shaped void in this post-Twilight world.
Word on the street (the information superhighway-type street) is that initial plans to resume Harry Osborn for The Amazing Spider-Man 2 would see him occupy a familiarly dark and edgy place in the series. Now we're hearing that those calls have been replaced by a desire for actors with 'athleticism and good looks.' Hmm. We'll leave that alone for now, and go back to forgetting what a bizarre effects-drenched groundhog day The Amazing Spider-Man was.
Who do you think should fill Franco's shoes in the next Spider-Man film? Does Harry Osborn even need shoes in that Goblin suit? Musings below.
About The Author