Andrew Garfield joins new Martin Scorsese film Silence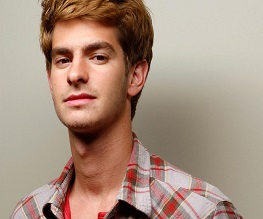 Everyone and their mother wants to work with Martin Scorsese, right? Well step forward Andrew Garfield – he has just been added to the cast of the prolific director's new project Silence. An adaptation of the Shusaku Endo novel of the same name, it tells the story of 17th century Jesuits who risk their lives bringing Christianity to Japan. Garfield will play a character called Father Rodriguez, a Portuguese Jesuit who travels to Japan with a colleague amid rumours that his mentor has abandoned the church. Hopefully he won't be putting on any dodgy accents – have you heard his real one? He'll be joining Ken Watanabe who is playing the priests' interpreter.
Scorsese is apparently planning to bring the film to Cannes with the hope of going into production in June 2014. This sounds like an intriguing plot and a bit of a change in theme for Scorsese, who we're used to seeing dabbling in the world of gangsters. There's some fine casting here though, and it'll be good to see Garfield get back into drama after so long swinging off rooftops as The Amazing Spider-Man.
About The Author